New Orleans Party Bus can provide transportation for just about any event that you may attend! A large portion of the events that we handle are bachelor and bachelorette parties, proms, sporting events, and corporate events, but there is absolutely no limit to the types of events we'll take you to. Some people even love to just rent our buses and cruise around drinking with their friends, as if it were their own private bar or club on wheels! Whatever you want to do, and wherever you want to go, New Orleans Party Bus is the party bus company that can get you there.
For bachelor parties, bachelorette parties, weddings, proms, birthdays, and sweet sixteen parties, we are the perfect mode of transportation. You can have each person in your party picked up right at their homes, and taken to a central location for your big event, or travel from place to place (for instance to all your favorite bars, clubs, and pubs in the area). Adult parties can take advantage of our built-in bar, and for younger parties such as sweet sixteen parties, you'll have the peace of mind of knowing that your kids are not out there driving distracted! Those big occasions in life should be enjoyed, and worrying about driving, designated drivers, and finding a parking are things that you will not have to do with us!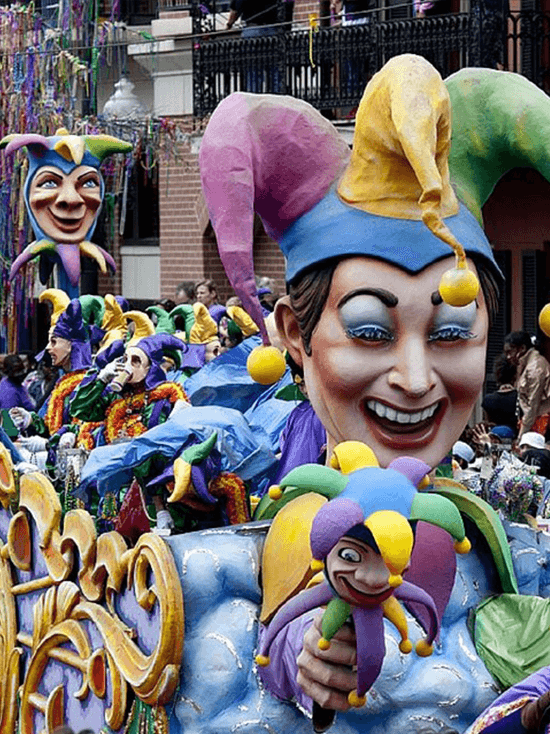 We also do a lot of business surrounding sporting events, including New Orleans Saints football games and New Orleans Hornets basketball games. Our services are also great for high school sports and college sports, especially if you're expecting a big win for your team and want to celebrate in a big way with a large group of friends. You may also enjoy planning a day of sports for you and your friends, either participating at various sports clubs, or traveling to several different games in one day as spectators!
Of course, many people just love to have a night of bar hopping... some might call it a pub crawl! You can go from bar to club to pub, without ever having to find a parking, without ever having to worry about a designated driver, without ever having to even walk to the parking lot! That's right, we'll drop you off and pick you up right at the door. And thanks to the built-in bars in our buses, you can keep the party going in between destinations! Gotta love it. And all of our customers certainly do.
No matter what kind of event you're planning... No matter how unique and special it may be... You can be certain that New Orleans Party Bus can put together a customized transportation package for you that will meet all your needs and fit your budget too. Just give us a call at the number at the top of this page, or shoot us an email with all the details of your party. We'll get back to you with all the information that you need. We look forward to hearing from you and making your big night a major success!
Don't forget to visit some of our friends in different areas who provide amazing service. For out of state limos check out our friends in Memphis, Tennessee, or for charter service try our recommended tour bus company in New York, New York.